We are Pleased to offer a nearly new set of Epon AF Tour 4 – PW. These Irons are fitted with FST 90 gm R shafts which are FLO'd. They are also fitted with Lamkin Midsize Full Cord Grips. The specification that these clubs have been built to would cost today circa 300 euros per club.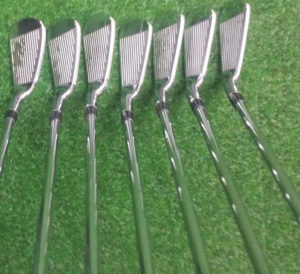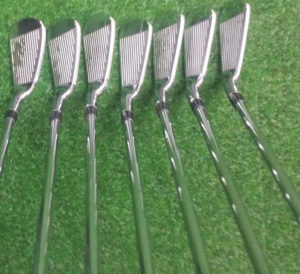 FLO – Flat Line Oscillation
This video shows the "before and after" of what happens when a shaft is installed without spine alignment and then with spine alignment such that Flat Line Oscillation occurs. Having a shaft installed in this way can help decrease shot dispersion. It also shows that some shaft companies do mark their shaft's main spine. https://www.youtube.com/watch?v=iR1PSE7eqog
Offers of 195 euros per club are being invited.
Contact Lynas Golf for more information.