Mind-Sensing Headset
FocusBand is a wearable, motion based mind-sensing headset that measures and trains your shot routine using real time audio-visual neuro-feedback.
FocusBand is the #1 motion based brain training system on the PGA Tour.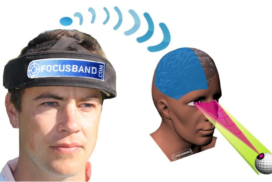 Learn more about FocusBand
FocusBand Brain Training Mobile App
FocusBand empowers you to achieve a more desirable mental state by using the real-time Avatar and Neurofeedback tools.
Learn how you can control and reduce stress and cognitive anxiety in minutes.
Developed for sport, business, meditation, wellness and sleep.
The FocusBand System comprises the FocusBand Brain Training App and FocusBand Brain Sensing Headset, which is purchased separately.